Would you like to take your journal and planner design to the next level but are worried that InDesign is too complicated to learn?
InDesign is powerful, but it doesn't need to be intimidating. In fact, most of what you need to know to create journal and planner layouts is pretty straightforward.
Once you understand how to do basic functions like add text and images, as well as create lines and shapes, it becomes easy. Once you understand how it works, you can create professional books quickly.
You can even layout your covers in InDesign so you don't need to subscribe to all of Creative Cloud, just InDesign.
Let me make InDesign simple for you.
I am self-taught in InDesign and have used it in my own book business since 2017. So why learn from me?
I remember what it is like to be new to this software. I remember what was frustrating and can help you avoid that same frustration.
Because I remember what it is like to be new I start out slow, explaining everything, and as we repeat concepts I gradually move faster.
I have recorded all of my mouse clicks and keystrokes
Cheatsheets are provided so you don't need to re-watch the videos if you forget how to do something
I have taught online classes at a local college for 10 years, so I am experienced at online education for adults
You will learn by doing. After a few introductory videos, we will learn how to use InDesign by creating a journal and a planner. These two projects will teach you 90% of what you need to know to create your low content books. For the rest, I include several quick tip lessons for how to accomplish other tasks at the end of the course. I will keep adding to these.
Excellent value--I believe in fair pricing and always aim to over-deliver. If for any reason you don't agree, let me know so I can make things right.
In this course you will learn how to :
Create a document with and without bleed
Create and manipulate text
Create lines and shapes
Repeat lines, objects and text with a couple clicks
Create master layouts and use them to build your books in a flash.
Layout a cover in InDesign
Group and transform objects
Organize your designs onto layers
Create and edit a table
Add a background image
Place an image
Align objects perfectly using alignment tools and guides
Place text on a curve
And much more!
Follow along step by step and create a gratitude journal with a weekly layout and lined prompt pages. Then we will make a planner with a weekly spread, a month at a glance page, and also learn about options for creating a calendar and a daily appointment spread.
No hype, no false scarcity, no inflated value, no fluff. When you are ready to learn InDesign I would love for you to join me in this course.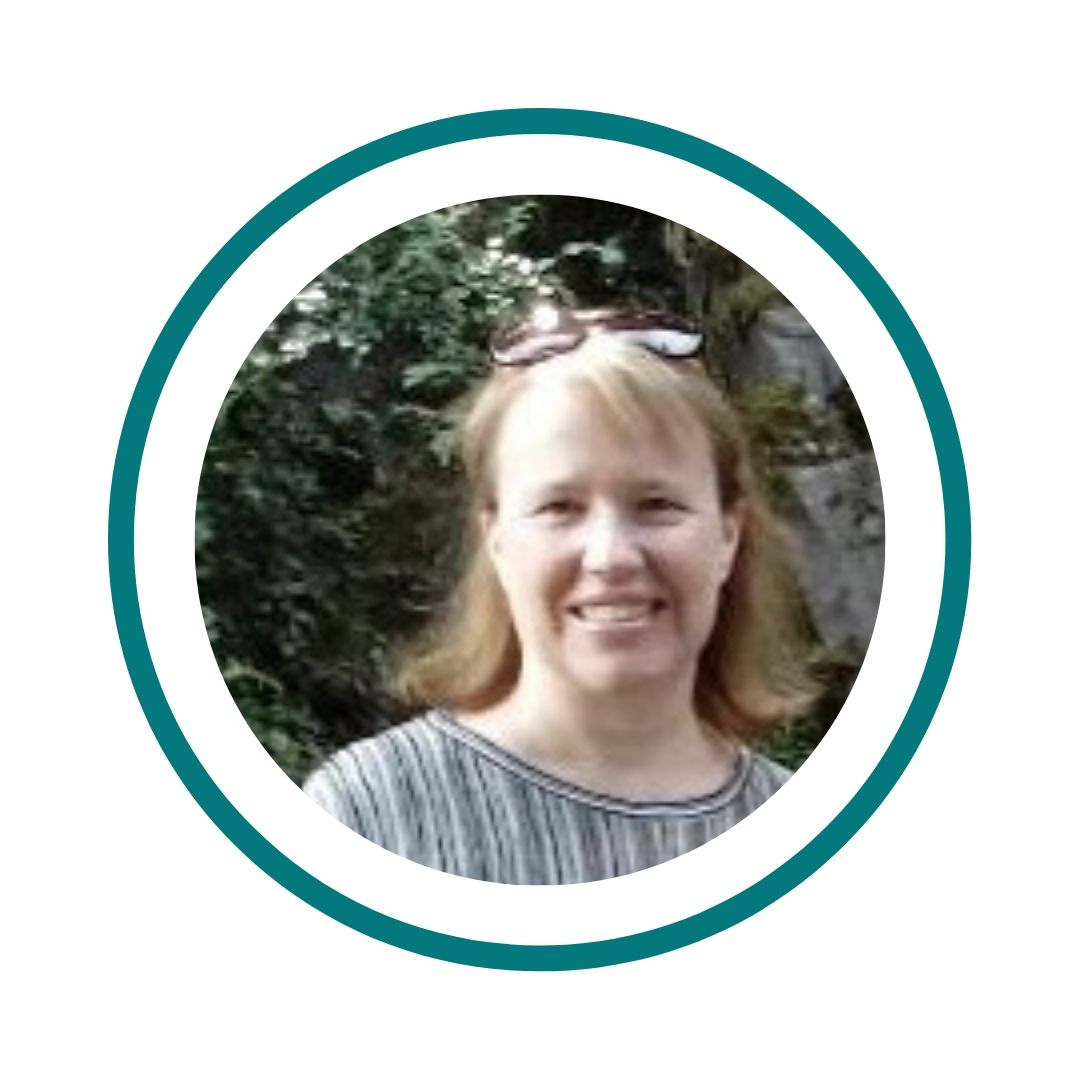 Hi, I'm Catherine
I have been side-hustling online since 2012 and have sold on eBay, Etsy and Amazon; operated multiple blogs; published non-fiction and low content books under various pen names and brand names; and dabbled in print-on-demand merchandise. In 2019 I made the decision to pare things down and focus on what I am best at (writing and teaching) and what I enjoy (fell in love with creating using Illustrator, Photoshop and InDesign). After a few unsuccessful attempts at outsourcing help for my own business, I created Content Accelerators to help overwhelmed content creators get more done in less time without a big expense. I provide content "head starts" so you can create unique content in less time as well as training in creating various types of content.